Italy is a place which has got a lot for you. There are so many beautiful places, and it is not appropriate to confine their beauty in simple words. They are just awesome. Some people have interest in visiting the castles and monasteries, for all those Italy serves as the best ever place. There are numerous castles and beautiful monasteries which are really magnificent.
Many people from all around the world come to visit them and have exciting experiences. So if you ever get a chance for having a visit to Italy, don't forget to visit them.
Something more about the beautiful castles and monasteries of Italy is discussed here. It will surely intrigue you to have a trip to Italy.
1. Castle Sant'Angelo, Rome
Rome is a place which is full of wonders. The best thing about this city is that it is rich in heritage and ancient preserves. It has got many evidences of the roman civilization to be the best and just stupendous one. A part from all this, there are many beautiful buildings in the city which just add to its importance and fame. Beautiful castles and magnificent monasteries are some of those. Castle Sant'Angelo is a beautiful castle located in Rome. Hadrian's mausoleum has been a fortress from the second century.  Puccini's Tosca was imprisoned here. It has got no parallel in the beauty and the architecture.
2. Castello Sforzesco, Milan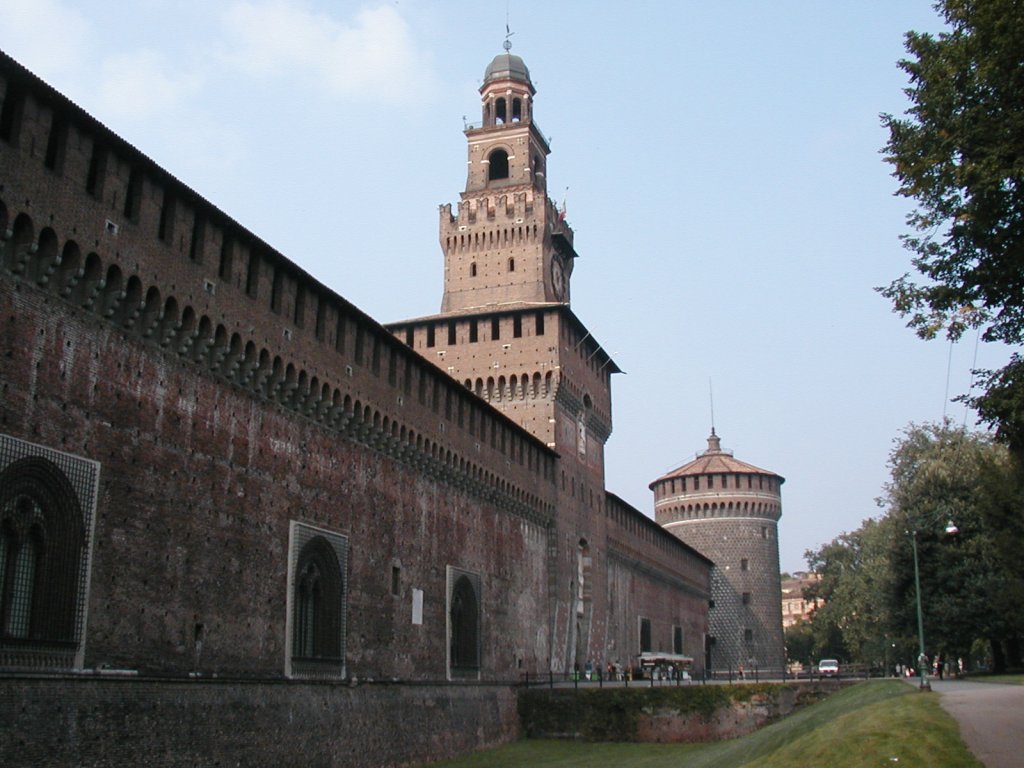 Milan is also a rich and a famous place of Italy. There is so much for the people of all kinds. Thousands of people every year from almost all around the world come to witness its marvels. Castello Sforzesco is a beautiful castle which is situated in Milan.