Maui is a beautiful island. A marriage ceremony or a honeymoon here is simply a delight for the couples. If you are about to get married, or looking for a honeymoon destination, Maui island is the just the perfect place for you.
Wedding in Maui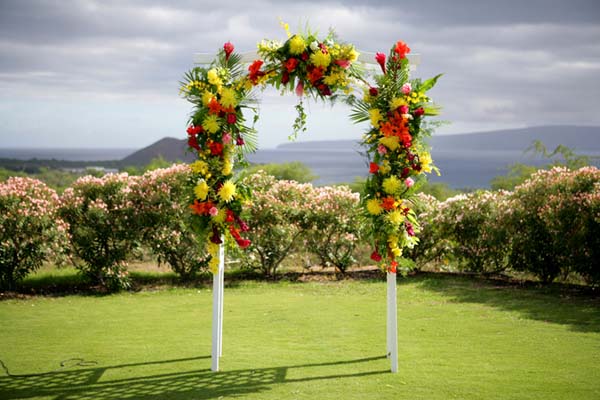 It is one of the best honeymoon destinations in America. When it comes to weddings, many people just prefer the couple to appear and many bring their families and friends for the ceremony.
There is a beautiful and sightseeing golf course that overlooks the sea; many lovers get married here in the sunset. The beauty can't be explained here. They remain barefooted on the beach, and also on a knoll by a tumbling waterfall, underwater, they have special wedding chapels and churches, on sailboats, and skydiving.
In the old Hawaii, only the people from high ranking class could hold their wedding ceremonies here but now many hotels in Maui arrange the multiple weddings on the daily basis. Non-Christian weddings in these islands are also legal now.
Wedding in Lanai
It is another splendid location for the wedding ceremonies. It is famous because Bill and Melinda Gates were married here.